Network Status Updates
Updates from the Support team at Etheric
Connections in the Los Gatos and Watsonville and surrounding areas are back online.
There is currently no maintenance scheduled.
Contacting Support
Etheric Support is available 24/7 by phone at 650-980-4014 or by filling out this form.
Your IP Address
34.204.172.188
Troubleshooting Checklist
Lost Connection
Locate your POE (Power Over Ethernet) device and confirm it has power.
Locate your router and confirm it has power.
Make sure all Ethernet cables are securely connected as shown:

Outside cable to POE port.
POE LAN port to Router LAN  port.

If the problem persists, reboot the router (disconnect from the power source for 30 seconds, then reconnect)
If still no connection – please fill out a ticket below or give us a call – a technician will be happy to assist you.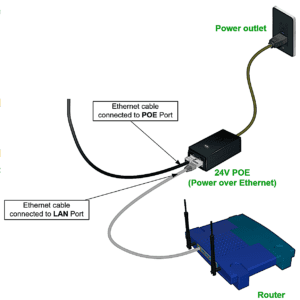 Slow Connection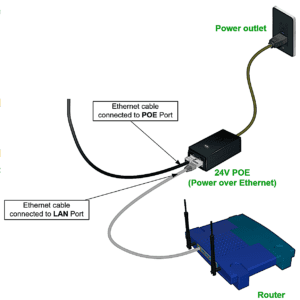 Check equipment connectivity.
Run a speed test and note results.
Contact us for further testing.
For real-time updates follow @EthericNetworks on Twitter.